Exploring the Coastal Cliffs - Day Trip
A genuine journey to the highest cliffs in Continental Europe. A place where time seems to stop, with overwhelming landscape that will not leave you indifferent. Feel the vertigo at these spectacular cliffs over 600 metres high, plunging down to the sea, offering panoramic views to enjoy from its viewpoints: Cedeira, San Andrés de Teixido, Vixía Herbeira, Cariño and Cape Ortegal and its Lighthouse.
Our journey will begin in the fishing village of Cedeira, from where we will start our ascent to the Serra da Capelada.

As we ascend we can intuit the landscape that we are going to find, forests and meadows with small isolated villages, and where the first herds of cows and wild horses appear. As the views open up with the altitude, we will find the first surprise of this route: the village of San Andrés de Teixido.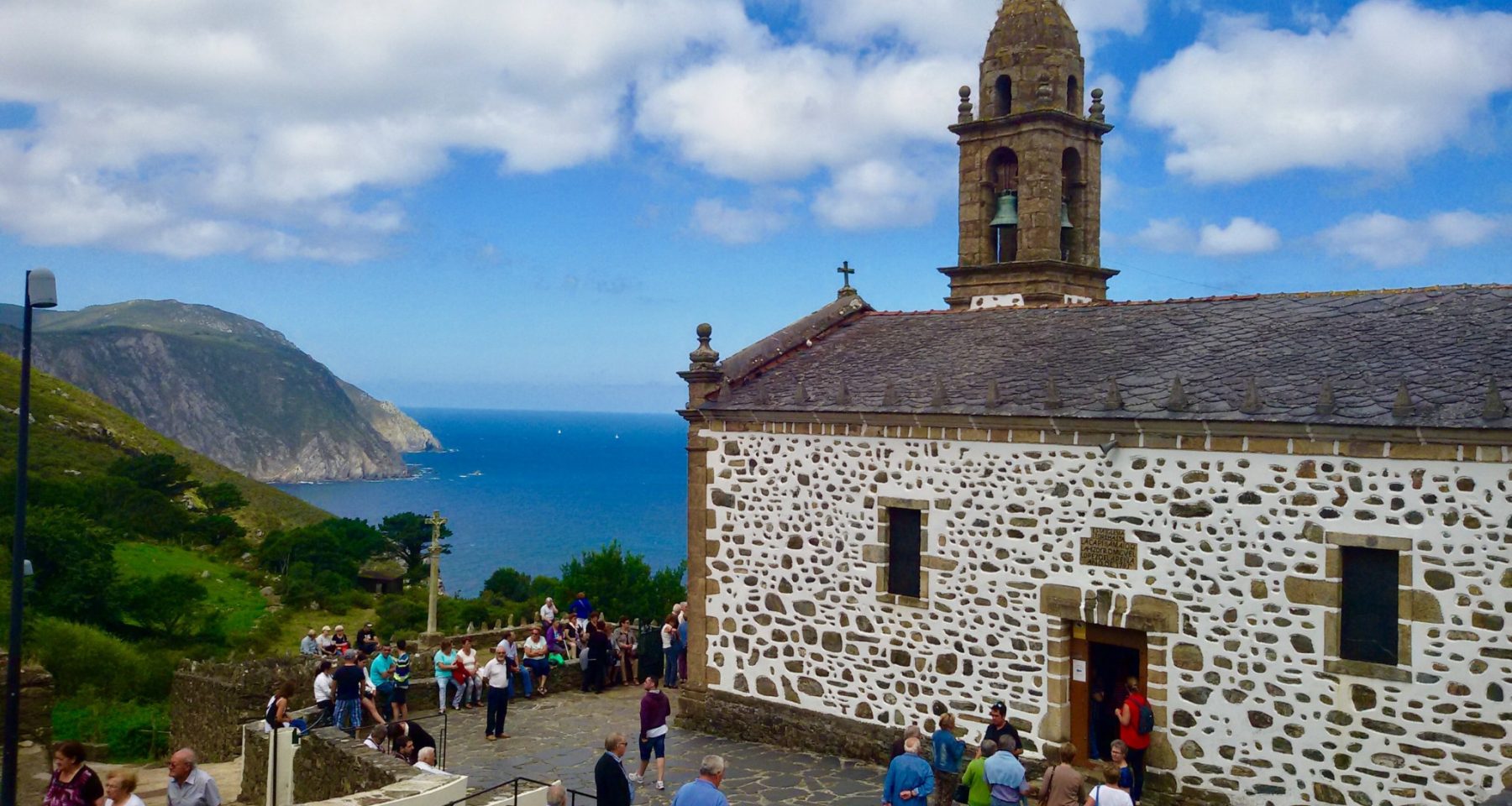 This singular place, shrouded in myths and legends, has served since the 14th century as the most important pilgrimage center in Galicia, after Santiago. There, we will visit the sanctuary of San Andrés from the 12th century, a place of worship probably already at the dawn of humanity, related to the Celtic world and its animist cults.

After this unique stop, we will continue our tour to the impressive cliffs of Vixía Herbeira, the highest in Continental Europe. With a height of 615 meters, this point will allow us to obtain a breathtaking view, surrounded by a multitude of cows and wild horses.

In the descent towards Cape Ortegal, the viewpoints will surprise us on both sides of the road, alternating views of the open sea and the estuary of Ortigueira and the town of Cariño, where we will stop to walk around this charming and picturesque village.

In last place we will visit the area of the Ortegal cape. There are many reasons that make this place an important site: the passage of migratory birds, the union between the Atlantic Ocean and the Cantabrian Sea and the spectacular views that it offers us of the cliffs, where the oldest rocks of the Peninsula can be found. We will enjoy this stunning environment crowned by the presence of the lighthouse, 125 meters above the sea.



PRICES:
- Adults: 55€ per person
- Children up to 12 years old: 27,50€ per person (50% discount)
- Children up to 3 years old: free


DEPARTURES:
- 08.45: Pilar Church (Xoan Carlos l Avenue),at the bus stop in front of the gas station.
RETURN:
- 19.00 approx.

The itinerary could suffer some alteration.



Precios
---
Niños hasta 12 años:
27.50