Eva Perón's tree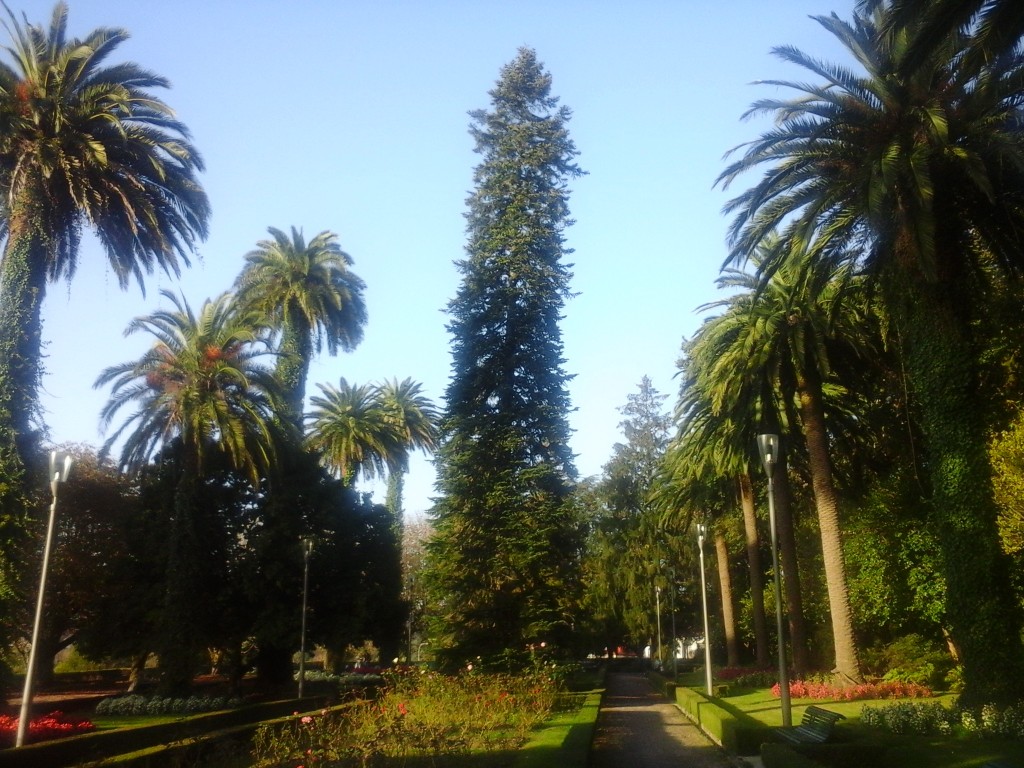 This fir tree is more tan 22 metres high and is in robust health. It is an abies nordmanniana from the Caucasus. This particular example came to Santiago de Compostela's La Alameda Park in illustrious hands, those of María Eva Duarte de Perón (Evita). According to tradition, the conifer was planted by the Argentinean first lady during her visit to the city in 1947, as part of her tour in Spain. The people of Santiago call the tree 'La Perona' and it is one of the three examples in the park catalogued as Unique Trees of Galicia. The others are a 100 year old lime and the Lovers' Eucalyptus, whose enormous trunk is surrounded by a circular bench offering couples a place to sit.
Located to the west of the old town and with excellent views of the Cathedral, the Alameda Park has been called the United Nations of Trees, due to the variety of the plants' origins. The history of the park goes back to the 16th century as a gift of land given to the city by the Count of Altamira. Since then, it has grown and now has 90 species of tree, more than 1,500 individuals, many of them exotic or rare examples.
For those in Santiago, it is much more than just another park. It is a breath of fresh air and a place to spend free time, one that is profoundly integrated into the city and its history. It has been linked to many events over the years: that visit from Eva Peron, but also the city's book festivals, the cattle fairs where deals are struck with a handshake under an oak, the feast day of St James with its raffles and prize draws and stalls selling wine, buñuelo pastries and plates of sliced octopus...
There are sculptures, like Valle-Inclán in bronze, seated on a bench admiring the Cathedral from the Lions' Promenade, and Rosalia de Castro, as well as popular figures like The Two Marias: Coralia and Maruxa Fandiño, two extravagant sisters who used to take a walk here at two o'clock every afternoon. Furthermore, within the park's boundaries stands the chapel of St. Susana, containing relics of the martyr. These were taken from Braga in Portugal in the 12th century by the Archbishop Diego Gelmirez.
The park is really three gardens in one: La Alameda, La Herradura and the St Susanna Oak Grove, together making a total of more than eight hectares. This is a green magnet, the place to see views of Santiago: the cathedral, the city hall and the forest of church towers...
A must-see place for every one who is touring around the city of Santiago de Compostela.