Choose ArtNatura
Expert guides in Galicia and Northern Spain. Exclusive and tailor-made trips.
With nearly 20 years of experience, ArtNatura Galicia is a travel agency formed by professionals in the sector, official tour guides since 1992 and therefore, with extensive knowledge of the territory and its resources, both historical-artistic and gastronomic, cultural or natural.
Specialization, differentiation and interest in getting to know the customer in depth and adapting to their needs are key factors for our company and its success.
Mission
Our fundamental mission as destination ambassadors is to provide our clients with unique experiences adapted to their expectations and interests.
Caminos de Santiago, landscape and nature, art history, enogastronomy, Slow Travel, adventure, urban, Starlight, family or business tourism... The possibilities are endless, you only need to contact us to get the most out of your trip and soak up our culture, of which we are so proud.
We always say that deep down we are sellers of "Morriña": we want our customers to experience something different so that when they return home they only feel nostalgia for what they have experienced and have the need to experience an Art Natura moment again.
Vision
To achieve our purpose, we always prioritize direct contact with the client and our suppliers, counting on human interaction as an inspiration to design trips that are satisfactory.
Another fundamental aspect for us is that of continuous training, always making sure that all the staff involved has extensive knowledge and communication skills. In addition, we always look for the best specialized collaborators in each field, understanding teamwork as an essential formula.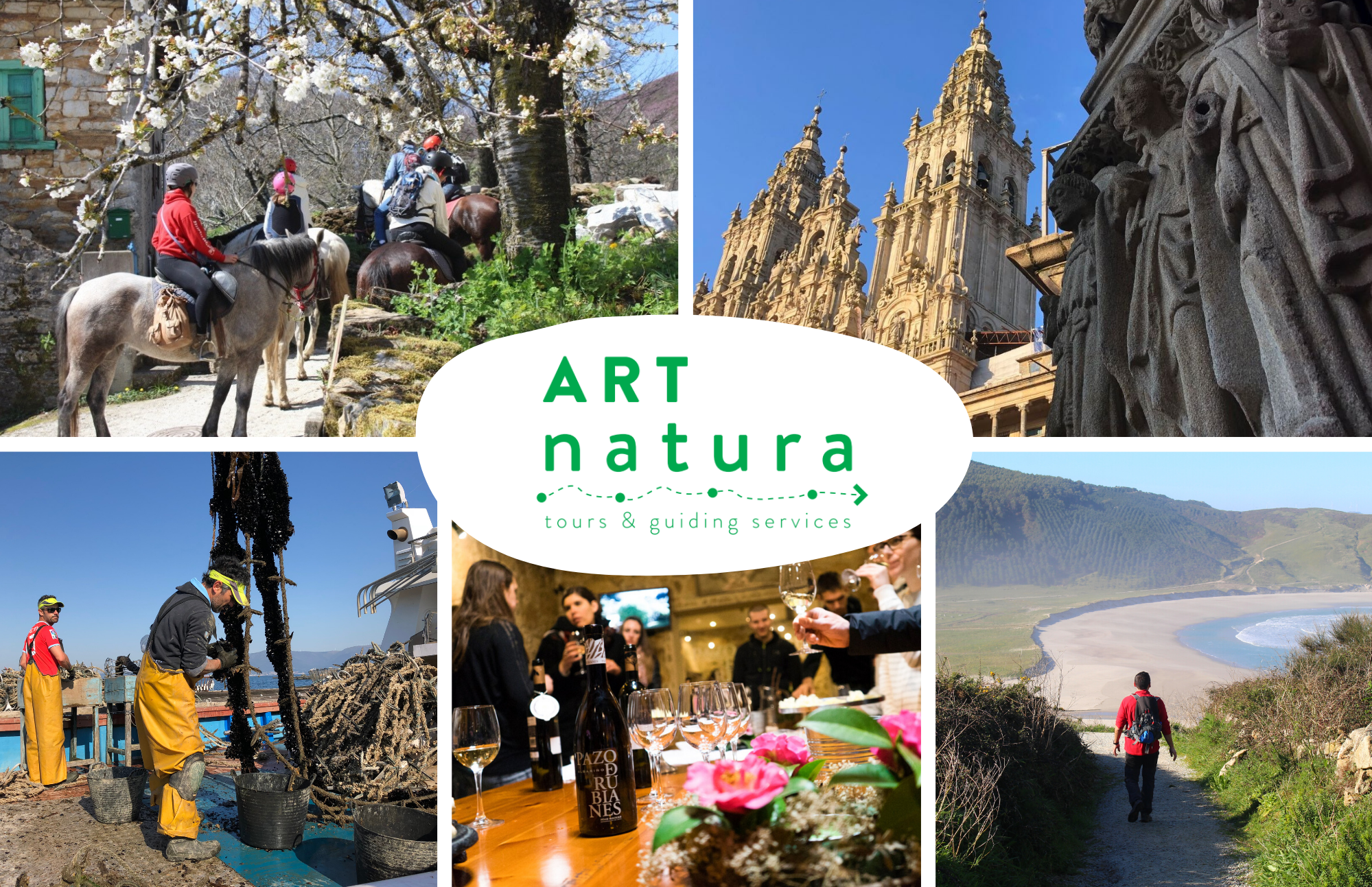 Values
In ArtNatura we take as a fundamental value the culture of respect, with all that this implies in the development and implementation of our services.
We promote a conscious tourism, which implies a meticulous care of all the agents involved. From the care and preservation of our natural, monumental and immaterial heritage to the respect towards the visitor and the local population, creating a system as beneficial as possible for all parties.
In order to create enriching travel experiences, values such as tolerance and diversity are always fundamental pillars of our company.