History of Galicia: Santa Tecla "Castro"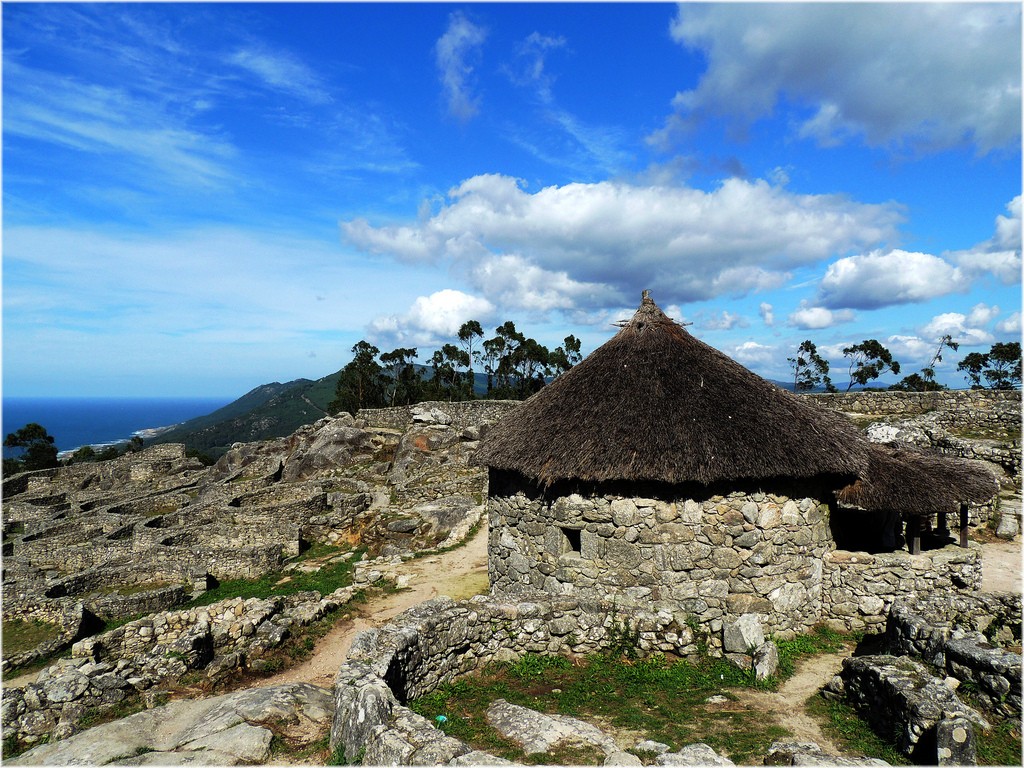 During the 8th century BC, a radical transformation takes place on the northwest part of the Iberian Peninsula with the appearance of the first stable villages, the "castros", a way of living that finds its maximum expression in this area. The best preserved examples of the splendor of the "castreña" culture are the Coaña "Castro" in Asturias, and the Santa Tecla "Castro" in Galicia.
These new villages emerge in a progressive way and they impose themselves as a dominant system since their location controls the strategic places and allows the access to exploitable natural resources.
The Santa Tecla "Castro", located in A Guarda (Pontevedra), was protected by a wall with moats and towers that surrounded the village. On the inside of the wall the houses were distributed in a disorganized way, with almost no space between them. Most of the constructions were small and circular, while others were squared and could be almost 10 meters long. The buildings are settled on the soil and the walls are recoated with a mixture of lime and sand.
On the inside, they have attached benches, and the pavement can be trampled soil or slab. The daily life was performed in the house, around the fire. The "castro" was managed by a privileged group that would benefit from the goods provided by activities such as agriculture, cattle, hunting, shell-fishing or trading.
The Santa Tecla "Castro" is the most emblematic and visited of these Galician settlements. It was declared National Historic-Artistic Site in 1931, and it is also considered Property of Cultural Interest, since it transport us to the culture of our ancestors in such a spectacular way.