Our paradise, Segade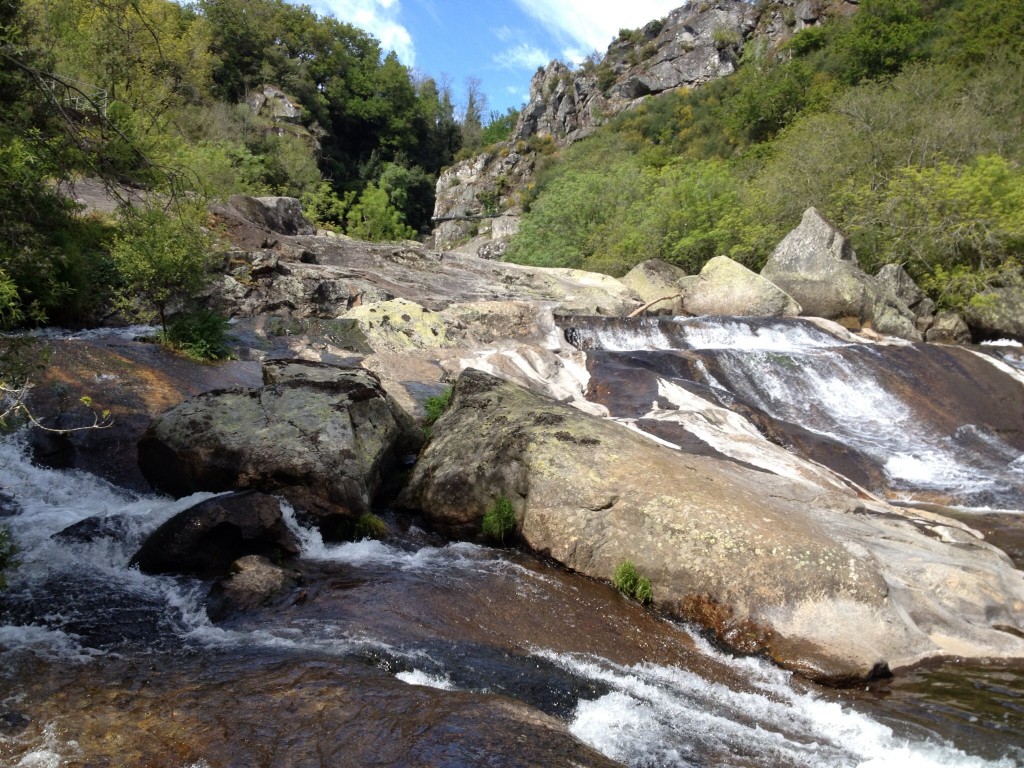 This place has a valuable story behind it and in this post we want to talk about one of our favorite areas when we are touring around Caldas de Reis, the Portuguese Way, Pontevedra or the Rias Baixas. Our paradise, Segade
We must admit that this spot is not usually offered in our regular tour services, and we visit it ourselves alone rather than with our clients. Sometimes the scheduled excursions or the type of client force us to avoid places like Segade at Caldas de Reis.
Sitting at the Segade Bridge, probably of Roman origin and restored in the 18th century, although with some underbrush, we can enjoy the melody of the Umia River and watch a space of nature and history that always astonishes and overwhelms us. It seems as if time stopped here.
Down the path we find lots of mills, some of them restored today as particular homes. With the turning of years, the area and its landscape have been a bit damaged but it is still spectacular.
Segade's natural pools are a must during the summer. The access is not easy, and where the path seems to end, you must watch your head and pass among a vine till you reach this nature's spectacle.
With a 30 meter high waterfall and the remains of an old power station closed during the 50s, the water stops its flowing in different sized pools where one can have a comforting bath. Sometimes during the summer people slide by the rocks as if they were on a toboggan just to fall in the last pool. There is even a peculiar hidden corner on a rock produced by the force of water, and you can profit it to have a relaxing massage.
Well, these are the joys of our job and sometimes we keep them as the closest secret for ourselves or for those clients that want to get out of the scheduled program to have an unique experience that they could hardly ever forget..
It may not appear on travelling guides, sometimes not even our staff shows it , but today we want to pay a tribute to one of those places that make us feel good and enjoy our profession. Here we want to share it with you.