Getaway to "O Ribeiro": 3 days. Viticulture, history and landscape.
From 240€ per person. Check prices and availability.
Duration: 3 days - 2 nights
Stones that speak of a millenary wine culture, exquisite gastronomy, landscapes, heritage...
Two nights in the "Casal de Armán Hospedaje Rural", with a magnificent wine cellar and the restaurant "Sábrego".
Accompanied by professionals. More information here...
PROGRAM
Day 1
Arrival at the accommodation "Casal de Armán" on your own. No programmed activities. Good opportunity to visit the nearby town of Ribadavia, where you will discover in its historic center an interesting heritage in which stands out its castle and its Jewish quarter.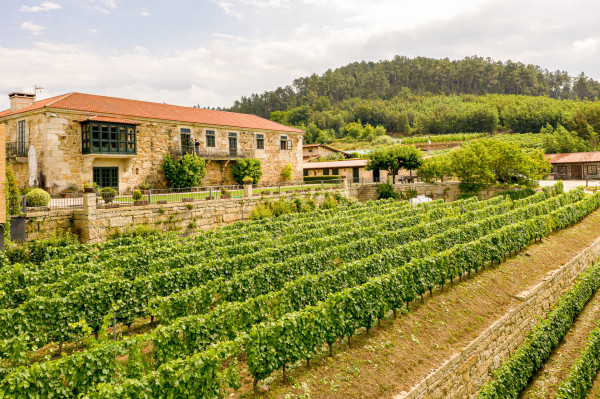 Day 2
This morning we will be accompanied by Luis Paadín, renowned sommelier, international wine taster and co-author of "Las Piedras que hacían Vinos. Journey through the Millenary Caves of Galicia". With him we will visit the millenary Lagar Rupestre de Arnoia. Story of the arrival of viticulture in Galicia 2000 years ago. In the carballeira of the fair we will make a stop to taste local wine and cheese.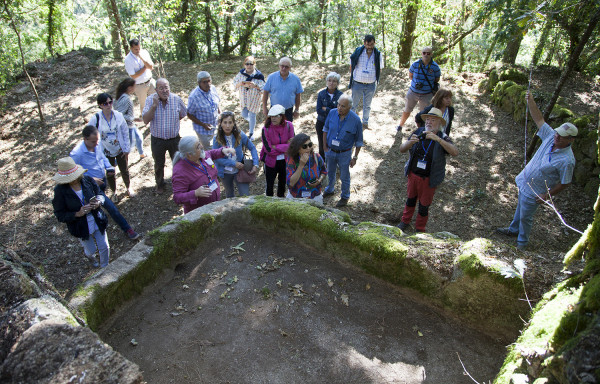 Later we return to Casal de Armán and Luis will present "A landscape in each bottle". A journey through the grapes, valleys and the 5 "Denominations of Origin" of Galicia through its wines. Explanation and tasting of 5 wines.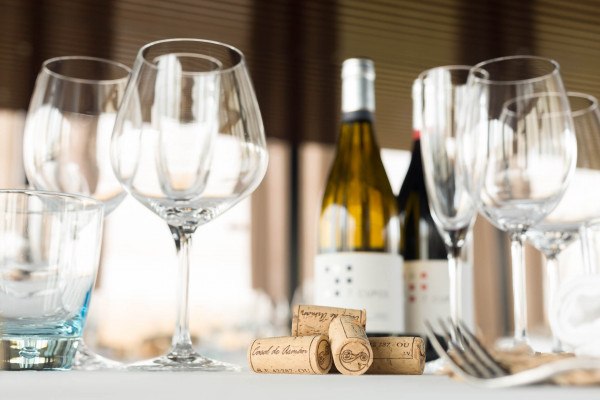 As the occasion deserves it, we will enjoy the gastronomy of the "Restaurante Sábrego", a culinary experience, undoubtedly the reference of the region. Chef Marco Varela and his team will surely surprise us.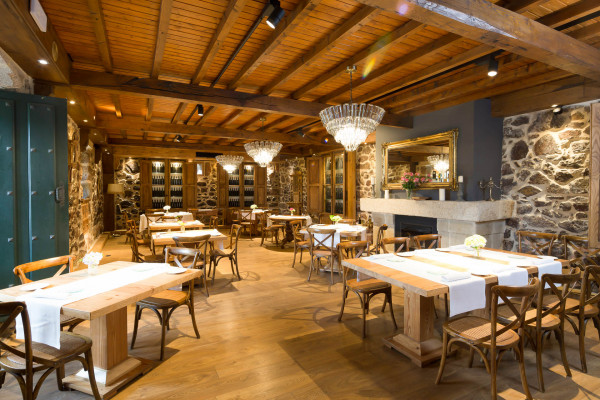 After lunch there will be no other scheduled activities, time to relax, for the restless we will give you information on activities to entertain the rest of the afternoon such as a visit to the very interesting Galician Wine Museum, located a few meters from our accommodation.
Day 3
Before returning to our homes we will take advantage of the morning to discover beautiful and super interesting corners of the region in a guided tour:
- Pazos de Arenteiro: at the confluence of the Arenteiro and Avia rivers, when we visit it you will understand why it has been declared a historic-artistic site. It has a large number of pazos and noble houses, some rehabilitated as rural houses, which are testimony to the wealth generated by the wine in the region.
- San Xes de Francelos: Dating from the 9th century, it is a unique construction within the pre-Romanesque architecture.
- Calvary and church of Santa María de Beade.
- Natural monument of Pena Corneira
- Around 14.00 we will end our tour.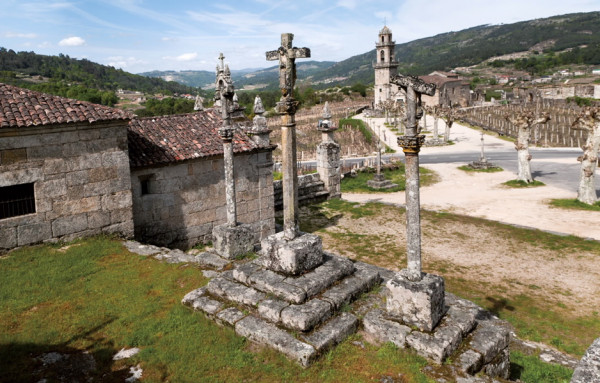 SERVICES INCLUDED
- Bed and breakfast for 2 nights in "Casal de Armán".
- Lunch at Sábrego restaurant
- Visit to a stone wine press + tasting in a carballeira + tasting and explanation of 5 wines + guided tour in O Ribeiro.
Availability
---
There is no availability for the selected date. Use the form to find other available dates