A Coruña - Artabro's Gulf
A Coruña-Santa Cruz-Pazo de Mariñán-Puentedeume-Monasterio de Carboeiro-Fragas del Eume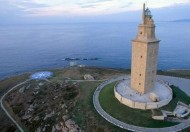 A Coruña
Essential
A Coruña
The oldest town in Galicia, A Coruña is mentioned in Irish myths regarding a Celtic hero by the name of Breogán, who came to the Iberian coast and built a tower here. The famous lighthouse –Torre de Hércules– dates from the Roman period. The town has been an important comercial port for centuries.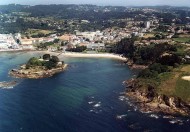 Santa Cruz
Curious
Santa Cruz
It is a small traditional fishermen's village. A short walk will take you to a beautiful beach at the head of a deep, crystalline bay. There you can see the famous Santa Cruz's Fortress, situated in a small island.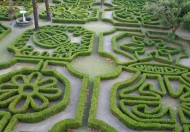 Pazo de Mariñan
Recommended
Pazo de Mariñan
Large estate with a French garden and copses beside the River Mandeo. A walk with accesses to the river, stone furniture and enormous trees. It also has a large lawn area and and a car park. Basically U-shaped ground plan, to which a wing was added in 1975, intended for accommodation. Resurfaced, white-washed masonry walls leaving cut stone elements bare. Roof of curved tiles. There are two stone stairways with Baroque sculptural motifs, one in the courtyard and another leading into the gardens.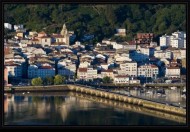 Puentedeume
Historical
Puentedeume
This attractive town is on the estuary of the River Eume, south of the Ría de Ares. The Ponte do Eume,which gave rise to the town's name, was until recently the largest and widest bridge in Galicia. Pontedeume has a pleasant maritime walk along the ría and if the weather is good you can go to Magdalena or La de Ver beaches.
Monastery of Saint John of Caaveiro, Fragas del Eume
Magical
Monastery of Saint John of Caaveiro, Fragas del Eume
The Monastery of Saint John of Caaveiro (Mosteiro de San Xoán de Caaveiro) is a Spanish monastery founded in the 10th century by Saint Rudesind. It is situated in Pontedeume, Ferrolterra, Galicia, within the Fragas do Eume Natural Park. Fraga is a Galician word for "natural woodland" (old-growth forest), and the park is an example of a temperate rainforest in which oaks are the climax vegetation.