Tour Rías Baixas - Salnés
Pontevedra • Poio • Combarro • Sanxenxo • Portonovo • A Lanzada • O Grove • Isla de la Toja.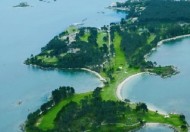 O Grove - Isla de la Toja
Recommended
O Grove - Isla de la Toja
O Grove - Isla de la Toja. A pleasant walk around the island of La Toja. There are numerous options for sailing around the "ría" in a catamaran, with tasting of mussels and Albariño wine.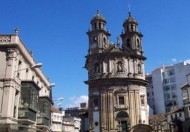 Pontevedra
Essential
Pontevedra
Pontevedra's historic city centre features great beauty and is unknown to the great majority. We suggest strolling around its old town and visiting the outdoor cafés in its squares. To get the most out of your visit, pick up a map and rent an audio-guide in the local tourism office. Following the road along the coast towards Sanxenxo, stop briefly to visit the Monastery of Poio and its large "horreo" (stone granary), then continue on to Sanxenxo. Well signposted.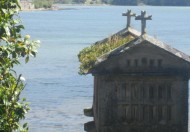 Combarro
Curious
Combarro
Combarro is a unique coastal town with "horreos" (stone granaries) bordering the sea.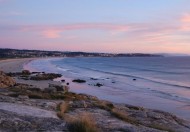 Playa de A Lanzada (beach)
Magical
Playa de A Lanzada (beach)
The sea breeze and waves at the beach of A Lanzada: explore the isthmus of A Lanzada. Visit one of Galicia's most emblematic beaches due to its wooden walkway. It has an enormous car park where you can leave your car.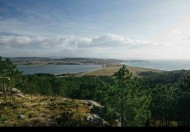 Siradela's Viewpoint
Spectacular
Siradela's Viewpoint
This is the highest point of the Grove peninsula and a fantastic viewpoint with 360° views over the Arousa Estuary and the Atlantic Ocean.They say that on these heights there was once an ancient fortress but there are no remains left today. What we can see are the remains, in the form of thousands of small stones, of a fort that was once on the top of the Feans viewpoint just a few metres from the Siradella.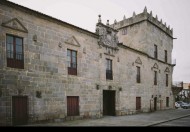 Cambados
Recommended
Cambados
The capital city of the Albariño, with a seafaring old town which is culminated with the Pazo de Fefiñanes.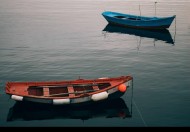 Isla de Arosa (Isle)
Feel
Isla de Arosa (Isle)
The Arosa Isle is well-known for its beaches, its pine forests, the port, its bars and "pulpo" (octopus) A Isla-style cooked.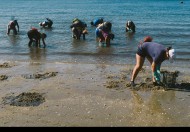 Villagarcía de Arousa
A must
Villagarcía de Arousa
We suggest a walk along the promenade linking the towns of Villagarcía and Carril, where you can observe the shellfisherwomen gathering the famous Carril clams. The area of Baldosa (in Villagarcía) is a good place to have a few drinks.