Discovering the Cathedral of Santiago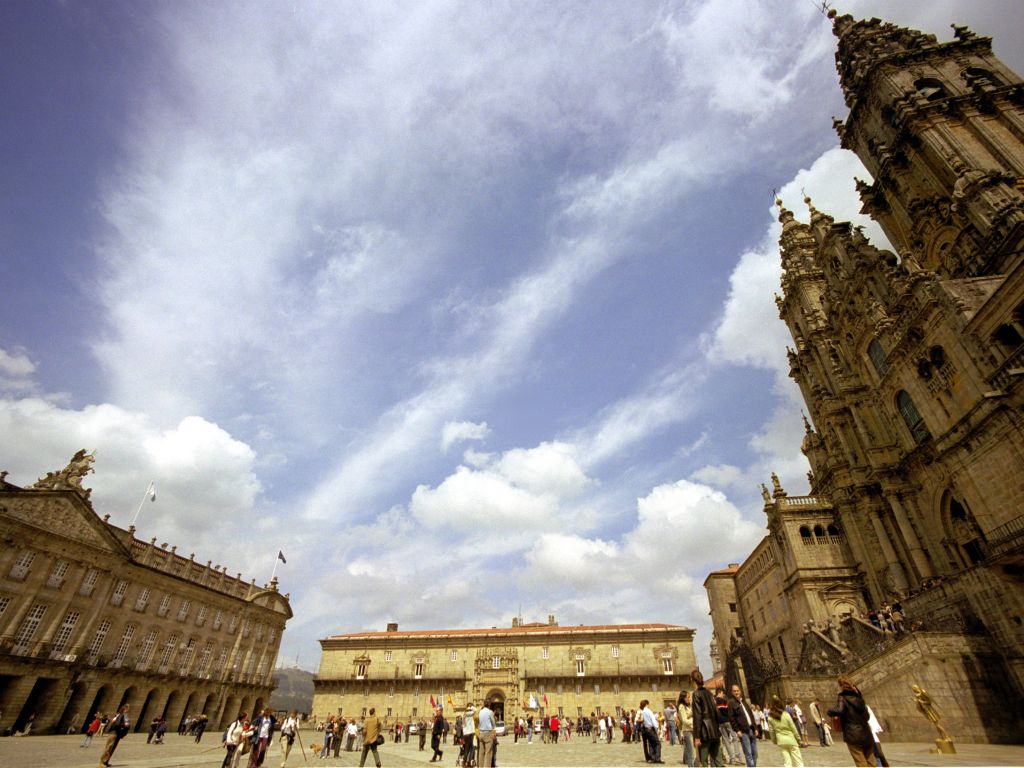 The Cathedral of Santiago is by excellence the monument that characterizes the Galician capital, as well as Galicia.
Its origins go back to the year 813, when the remains of the Apostle Saint James were discovered. However, the most relevant year is 1075, when the construction of the monument that we know nowadays as the Cathedral of Santiago de Compostela, place where the remains of the Apostle are resting, began.
Being a melting-pot of different artistic styles, both the inside of the Cathedral and the Museum allow the visitor to get to know first-hand the history and architecture of this magnific building, goal for the thousands of pilgrims that every year arrive to the city after walking the Camino de Santiago.
With Art Nature, we offer you a unique opportunity to visit the inside of the church and the Museum without queuing or waiting, and always accompanied by one of our guides, accredited by the Cathedral, for discovering the history that surrounds this spectacular monument.
In the following link you will find more information about the tour and how to book it: http://www.artnaturagalicia.com/en/reservas/actividades/actividad-1/fe:/fs:/ca:
Don't miss this amazing experience!