The wound left behind by the Prestige oil tanker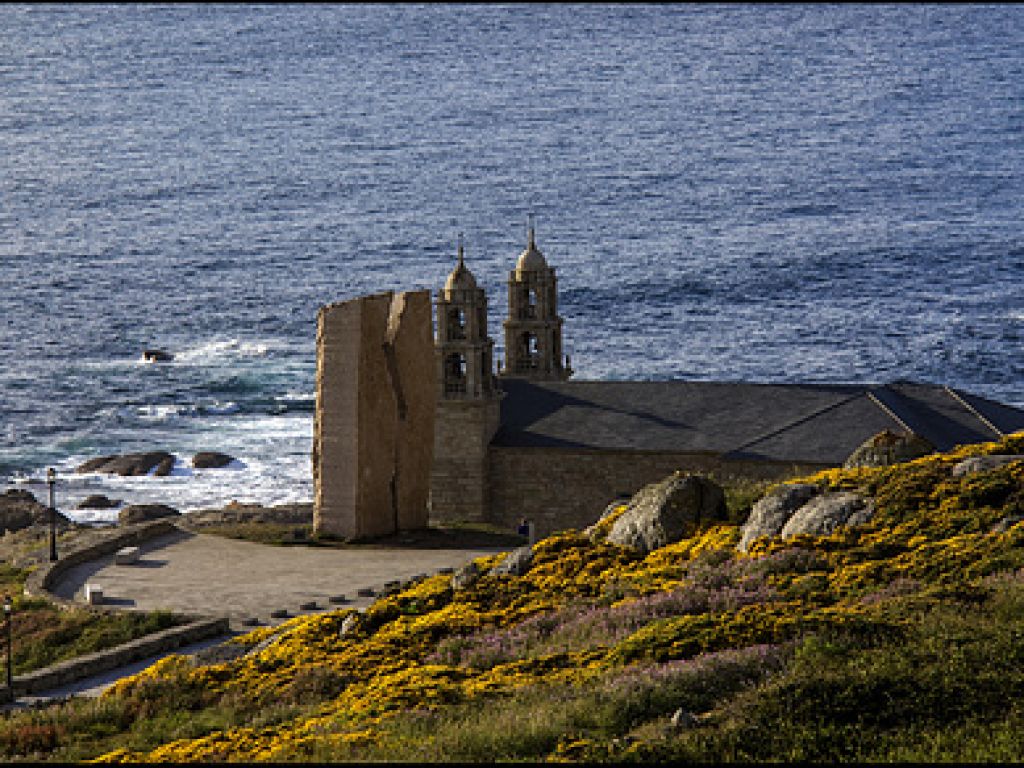 In November 2002, Galicia experienced one of the largest environmental disasters in its history. The oil tanker Prestige sank in front of Costa da Morte, leaving behind the Galician coast painted black. This disaster caused the creation of popular movements that resulted in tides of solidarity to clean the damaged coast.
A wave of volunteers turned to the cleaning of the beaches and the recovery of the species damaged by oil. All these volunteers are the source of inspiration for A Ferida (The wound), the work of Alberto Bañuelos-Fournier.
This artist creates A Ferida, as well as a tribute to all the people who collaborated and was affected by the catastrophe, as a symbolic sign of the gap that opened the tanker on the Galician coast.
This sculpture is located in the surroundings of the church of A Barca de Muxía, in front of an impressive cliff. Like the tanker loaded with fuel, the sculpture cuts in half, forming two structures made of Porriño granite, 11 meters high and 400 tons in weight. It is the largest sculpture in Galicia and the largest in Spain.
In this way, A Ferida, is a commemoration of that marea blanca* (white tide) that fought against the marea negra (black tide). An impressive mobilization of solidarity people who fought day after day to recover the beauty of the Galician coast.
From Art Natura we invite you to discover the symbolic history of this sculpture through the guided tours we offer by Costa da Morte. More information about the visit in the following link: https://www.artnaturagalicia.com/reservas/actividades/excursion-a-fisterra-costa-da-morte/fe:/fs:/ca:/
* The term "black tide" refers to the black color of the water of the Galician coasts after the tanker poured the fuel into the sea. In contrast, the term "white tide" began to be used to refer to all those volunt