World Heritage Sites in Galicia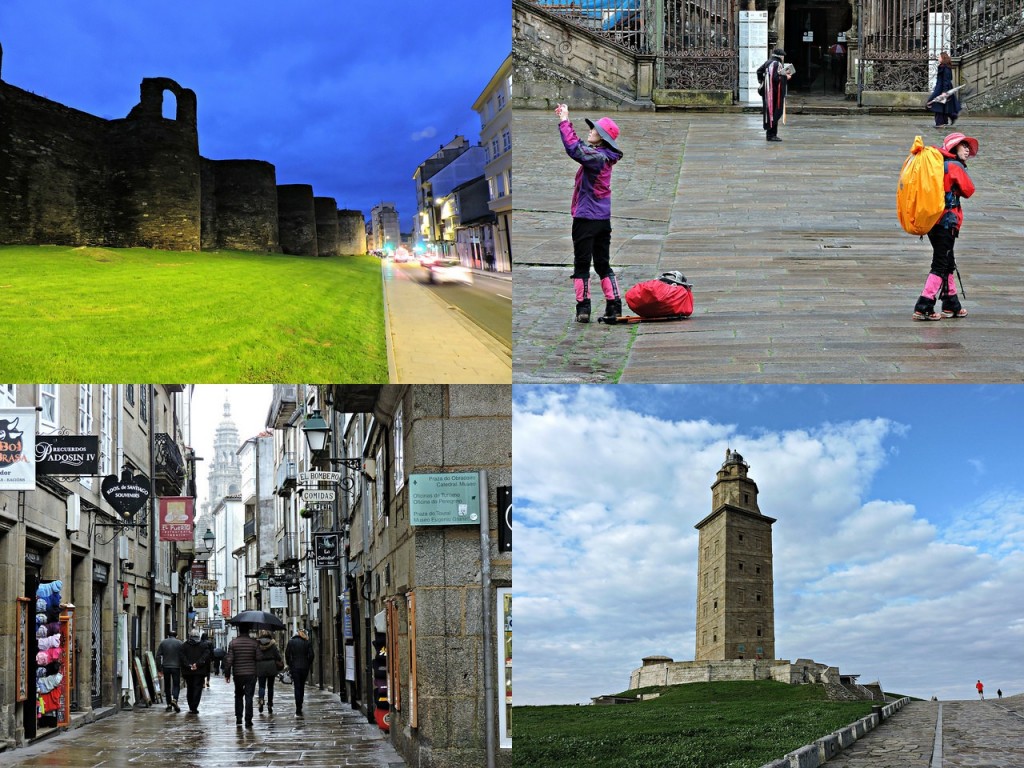 World Heritage Sites in Galicia: which are them? When were they officially recognized by the UNESCO? Which places are waiting to be recognized?
The history of the Galician UNESCO's recognitions began in 1985, with the award for the beauty and monumental integrity of the historic town of Santiago de Compostela. In 1993 it was Santiago's Way (the French one), in 2000, the recognition of the Roman Wall of Lugo (the only complete Roman wall in the world) and finally, in 2009, the only Roman lighthouse that remains active in the world (the Tower of Hercules).
Other classic historical heritage sites still await their recognition for more than five years now: O Ferrol da Ilustración (patrimonial set) and the Primitive and North Camino de Santiago routes. But besides these, now, in the second decade of the century, it seems that for the UNESCO and for Galicia it was time to recognize other types of elements: Cultural Landscapes and Inmaterial Heritage.
These two types of elements began to be defined and relatively recently recognized by this agency of the United Nations: in 1992 (Cultural Landscapes) and in 2001 (the Inmaterial Heritage). The Galician obvious potential in these two categories has motivated the institutions to start preparing the dossiers of application, and there they are, waiting for the recognizion from 1996 and 2007 the Ribera Sacra and Os Ancares, respectively. Also, in recent years, the Galician-Portuguese Inmaterial Heritage presented candidacy (2004), and even more recently the Traditional Galician Dance joined these intentions, and is seeking support to be recognized soon.
What will happen with these six international opportunities to give lights to the culture and history of Galicia? For now we can only wait. Meanwhile, we can congratulate the recent awards received. A couple of years ago the last distinction in another category of protection of UNESCO came: Biosphere Reserves. The Coruña Mariñas and Terras do Mandeo were recognized as the sixth Galician Reserve. It has joined Terras do Miño (2002), the area of Allariz (2005), the Ancares Lucenses and Montes de Cervantes, Navia and Becerrea (2006), the Rio Eo, Oscos and Terras de Burón (2007), and the Xurés-Gerês Natural Park (2009).