Getaway: 2 or 3 nights. North Coast of Galicia
Breathtaking cliffs, incredible lighthouses in unique landscapes ...
From 180€ per person. Check prices and availability.
A trip designed to discover the north of the provinces of A Coruña and Lugo; between the Costa Ártabra and the Mariña lucense, far from crowds, where you will discover the highest cliffs of the peninsula, the oldest rocks, beaches that look like cathedrals, ancient pilgrimage sites and the well-known "most beautiful bench in the world". Besides enjoying an incredible gastronomy.
Day 1: Arrival at our hotel.
Check-in and time to relax, rest and enjoy the facilities and gastronomy of our magnificent accommodation. It will be our home for the next few days.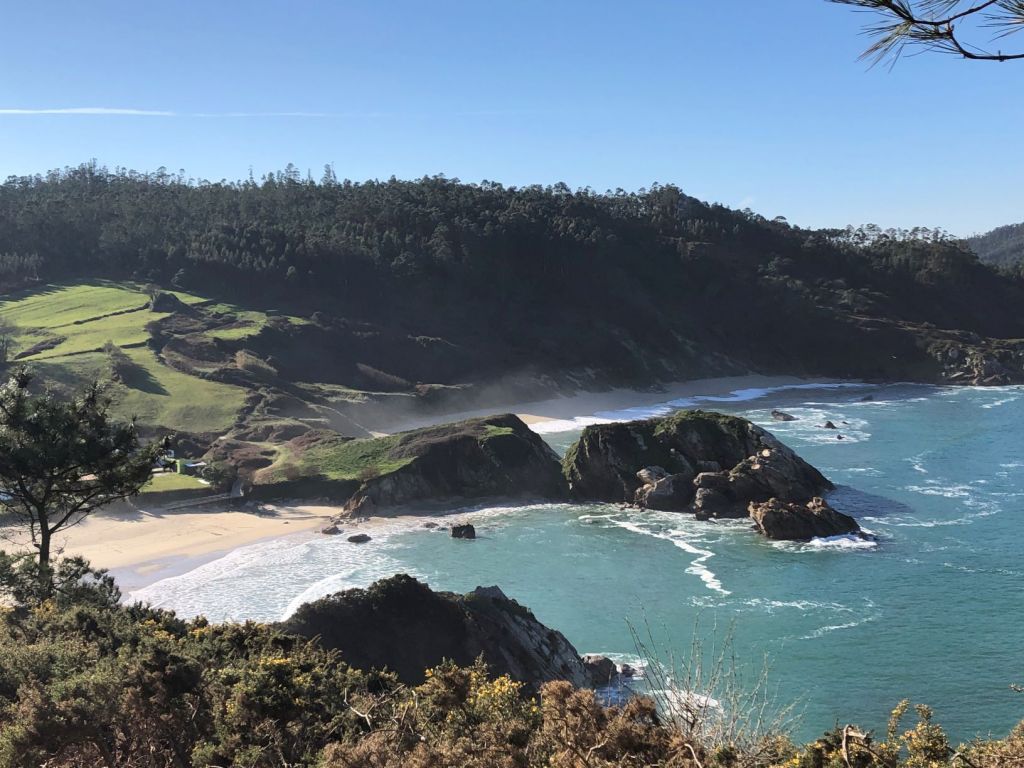 Day 2: Loiba, O Barqueiro, Ortegal, Cliffs, San Andrés de Teixido.
Today you will have a hard time choosing the landscape that has impressed you the most. We start strong with a visit to the so-called "the most beautiful bench in the world", you will judge if the appellative is accurate. We continue with a visit to the charming port of O Barqueiro, and shortly after we reach the impressive Cape Ortegal, here are the oldest rocks of the Peninsula, a place of great geological importance and passage of migratory birds. Perhaps it would be a good idea to recharge your batteries in Cariño and, in the afternoon, go up to the Sierra de la Capelada to see the highest cliffs of Continental Europe. Before returning to the hotel, a stop at the Sanctuary of San Andrés de Teixido, destination of an ancient pilgrimage, is a must.
Day 3: Burela-Foz -Playa de las Catedrales - Ribadeo.
Your journey today will take you to the eastern end of the Galician coast. We start with the port of Burela, where you will be able to visit an old bonito boat, as the fishing of this species is the sign of identity of this Cantabrian town. We will continue to Foz and the Mariña lucense where it is a must to stop and visit the Playa de las Catedrales, an incredible natural monument. Nearby we find the picturesque village of Rinlo and the curious centenary cetareas that are preserved. Of course we will visit the town of Ribadeo, with examples of interesting Indian architecture, the beautiful lighthouse of Illa Pancha and views over the magnificent estuary that shape the natural border with Asturias, it is also a lively place with a good range of restaurants. In the afternoon, before returning to the hotel, you can visit the old Cathedral of San Martín de Mondoñedo, in the municipality of Foz, the former Cathedral and one of the oldest and most unknown Romanesque temples.
Availability
---
There is no availability for the selected date. Use the form to find other available dates