Tour Baixo Miño
Baiona-Oia-La Guardia-Santa Tecla-Tui-Valença do Miño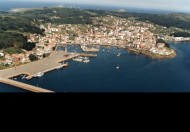 Baiona
Essential
Baiona
The Pinta, one of the caravels from Columbus' fleet, arrived at this small port in 1493. Today Baiona, which is sited on a broad bay, is a popular summer resort, its harbour filled with pleasure and fishing boats. There are wonderful beaches here and a ancient fortress, sections of its defensive walls remain.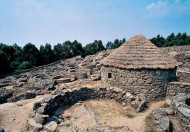 Santa Tecla
Magical
Santa Tecla
On the slopes of Monte de Santa Tecla (a steep climb) are the remains of one of the most complete Celtic castros (settlements) in Galicia, dating from the 1st century.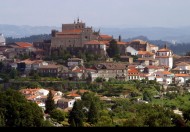 Tui
Historical
Tui
Its lies on the Miño river, on the border with Portugal. The old quarter, with its narrows streets and secret passageways, has arcaded houses with coats of arms, churches and former, manor houses. Rising above this, is the fortress-like 12th century Cathedral de Santa María.
Oia
Recommended
Oia
Following the coastline towards A Guardia, we can visit the Silleiro Lighthouse and the beautiful Monasterio de Santa María de Oia.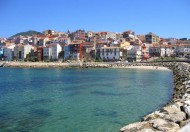 La Guardia
A must
La Guardia
At the end of the Miño river is this small fishing port. The town offers plenty of opportunities for beautiful walks and the chance to try fresh fish from the sea.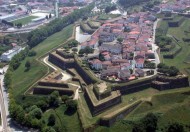 Valença do Miño
If you have enough time
Valença do Miño
This is a frontier town, separated from Galicia by the River Miño. The principal attraction of Valença lies in its historical quarters, which are tucked away within the walls of two 17th and 18th centuries forts designed by Vauban, the French military architect.