The "hórreo" of San Martiño de Ozón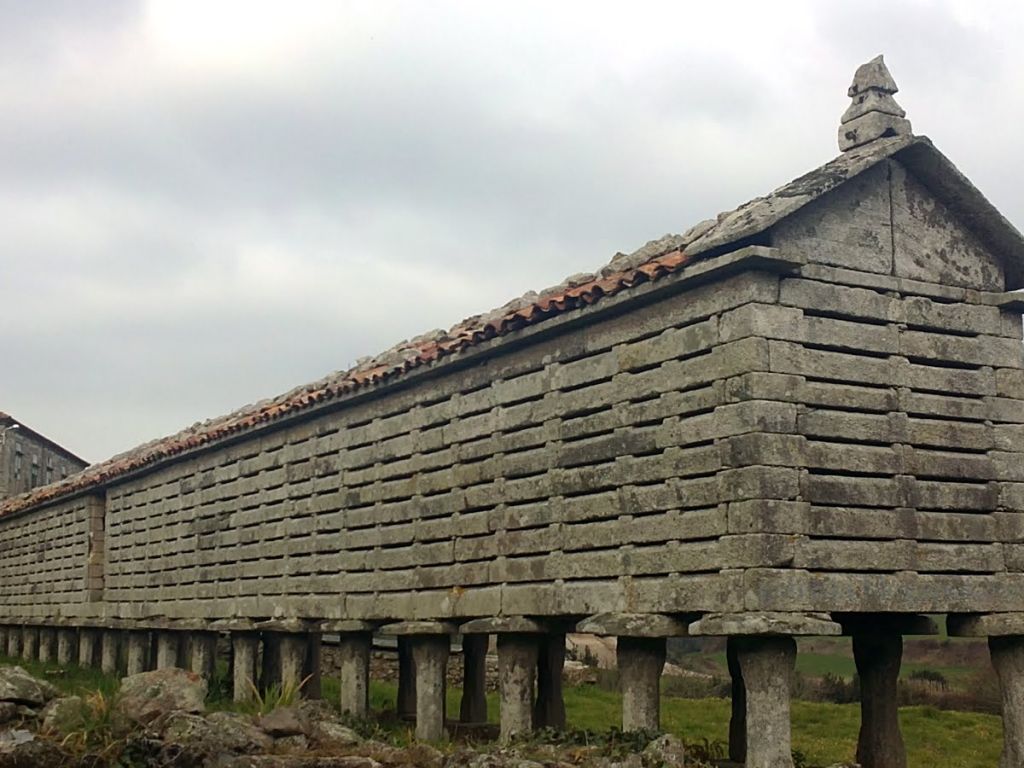 The hórreo of San Martiño de Ozón is located in Galicia and is one of the largest found in this territory
It is usual, when visiting the most rural areas of Galicia, to find the repeated presence of a type of construction by stone located near rectors' houses, churches or even a private house. These constructions are typical of Galicia and not everyone knows its usefulness.
I was surprised, some years ago, when a couple visiting Galicia for the sixth time asked me (pointing to this construction that we had in front of the warehouse where we were eating): "Do not you dislike a bit having to eat in front of such places?" The couple did not know the usefulness of these constructions. Firstly, they thought that it was some kind of funeral monument where the Galicians buried our dead.
This type of typical buildings in Galicia, are called hórreos, and are treated for agricultural use. Given the humid climate of Galicia, hórreos were very successful in drying, curing and storing cereals (especially corn) before using them for consumption.
The hórreo of San Martiño de Ozón, located in Muxía, is peculiar for being located within the architectural complex of San Martiño de Ozón. This hórreo has large dimensions, about 27 meters, ranking among the largest in Galicia. This great capacity is because it belonged to the clergy, which imposed the tithe of the crops of the farmers of the parish (which was about 10% of the total harvest).
Nowadays, with the development of work machinery and the growing abandonment of rural life, the hórreos have fallen into disuse. Since 1973 these constructions have legal protection to prevent their disappearance, even some of them have been declared a historical-artistic monument.
Galicia has hórreos distributed by the most emblematic places of its territory. From Art Natura we invite you to know the Hórreo de San Martiño de Ozón, and its peculiar surroundings. We encourage you to participate in the guided tours we offer by Muxía, near of this nucleus.
More information about the visit in the following link: https://www.artnaturagalicia.com/reservas/actividades/excursion-a-fisterra-costa-da-morte/fe:/fs:/ca:/